Specialized solution for the high demands of healthcare applications

HVAC systems for hospital and healthcare facilities have special requirements because of the susceptibility of patients to infection. Heating and ventilation systems play an important part in providing a clean, safe and comfortable environment for patient recovery.
HVAC systems have a major impact on:
Infection control
Hazard control
Internal climate control
Building energy consumption

SEMCO's solution includes:
Active desiccant hybrid system
High efficiency systems
An improvement to the building's conventional HVAC System operation and energy consumption
Read more about the SEMCO Solution for Hospitals.


Specific Healthcare Demands
Healthcare facilities need more than just heating and ventilation. FlaktGroup SEMCO can deliver equipment and complete systems for control of infection, air movement, and odor, yet maintain temperature, humidity, air quality and noise at superior comfortable levels for patients and staff.

Operating theaters specifically have unique HVAC design challenges:
Ventilation and air movement

Minimum of 4 air changes of outdoor air with a total of 20 air changes (ASHRAE 170-2013 table)
Regardless of the amount outdoor air used – total energy recovery should be utilized in almost every region in the US. (ASHRAE 90.1-2013 Table 6.5.6.1-2)
Operating Room Humidity Control
Must be able to maintain space humidity less than 60% RH with a commonly requested temperature of 65°F. (AIA/ASHRAE Guidelines)
Both low end temperature and humidity must be achievable simultaneously
This corresponds to a space dew point of approximately 40°F (not achievable with conventional chilled water system).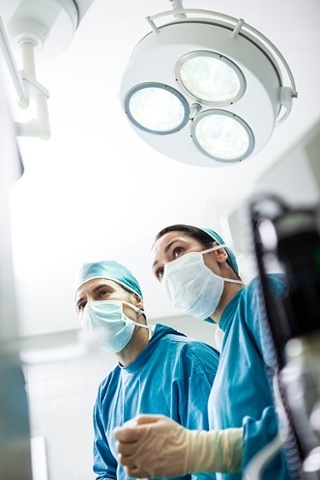 I'm interested in Ascendant.