SEMCO > Case Studies > Casinos
Experience with Casinos
The HVAC system in a casino makes a big difference on indoor air quality!
FläktGroup SEMCO has decades of experience in the gaming industry. Our products ensure that both customers and staff are breathing cleaner, fresher air when our energy recovery wheel ventilation systems are utilized.
Exhaust air from casinos can contain pollutants such as environmental tobacco smoke, off-gases from carpets and construction glues and solvents – all potential contributors to poor indoor air quality. The SEMCO True 3Å wheel desiccant does not adsorb these airborne contaminants. Instead they are passed through and exhausted. Independent laboratory and field testing has documented 0.45% cross-contamination between air streams. Our products also reduce maintenance by including an anti-stick face coat that is specific to environmental tobacco smoke.
ADDITIONAL READING:

PRODUCT-SPECIFIC INFORMATION: Click on the links below to read about some of our energy recovery HVAC solutions ideal for casinos. On each product's page, you can download literature and technical guides when available.
EP Series - ultimate performance in the transfer of total energy (both latent and sensible)
True 3Å Wheel - the industry's highest recovery performance (AHRI Certified) and Recovery Efficiency Ratios (RER). Anti-corrosion, anti-microbial anti-stick face coatings are standard. For more information, download the Energy Recovery Wheel Technical guide.
Click on the picture below for more information about SEMCO's True 3Å Wheel: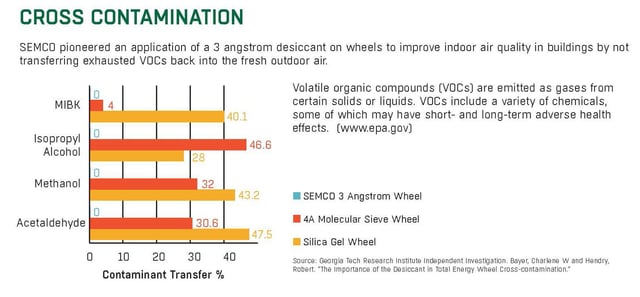 FläktGroup SEMCO is a global leader in air quality solutions. We specialize in the design and manufacture of a wide range of air climate and air movement products.